After graduating high school in Nigeria, Abolade Lawal faced years waiting to secure one of limited number places available for the millions across the country who apply for university. While Abolade was able to move to the US to pursue his education, the high cost of university meant that he was ultimately forced to leave school due to funding issues. After this final blow, he resolved to become part of the solution and to find a way to help millions of others to overcome such obstacles in pursuing their education.
That opportunity came in 2016 when his co-founder, Maxwell Ogunfuyi, came up with an idea to democratise access to scholarship information. Abolade felt that the other side of the problem was the need to create more local scholarships and funding. By combining these ideas in the ScholarX platform, they have helped over 1000 students and raised over $50,000 for tuition. We spoke to them about their work – and the role that WorldRemit has played in their work.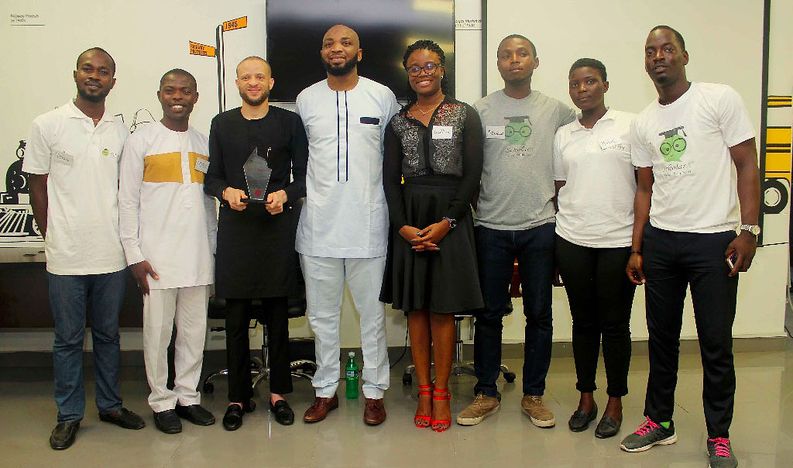 What is the problem that Scholar X aims to solve?
According to the last Out of School report, over 10 million  kids are out of school in Nigeria and the youth population is growing at an alarming rate across Africa - that's a lot of kids growing up without an education.
Education is a path out of poverty and the social issues connected to poverty, but often it is a question of eating or paying school fees. People are forced to make decisions like sending the boy to school and taking their daughter out, thinking that girls are more resourceful: she can help at the market etc.
Remittances can solve a lot of the funding issues for those with family and friends abroad, but the problem for those looking for funding is that the available funds only go to those who are connected.
At the same time, most people here [in the US] don't know just how little you need to make a difference. The average tuition cost is $100 a term and $50-$100 will keep somebody in the classroom.
We wanted to democratise access to education and to use the power of technology to connect people. The idea was to create a platform which enabled someone sitting here in Houston Texas, making a good salary, to help a complete stranger in the north of Nigeria to stay in school without even breaking a sweat.
So how does that work?
If you're looking for funding, you can go onto the website and register to create your own fund profile. Donors can search through the profiles of funds listed on the site and donate. One lady recently raised $3000 for girls in a school in Lagos by asking friends on social media to support this cause for her birthday.
We do the verification and pay directly to the school's bank teller account, so donors can be sure their funding is going towards education.
You can also craft your own scholarship and we'll guide you through the process of deciding how people apply and are assessed.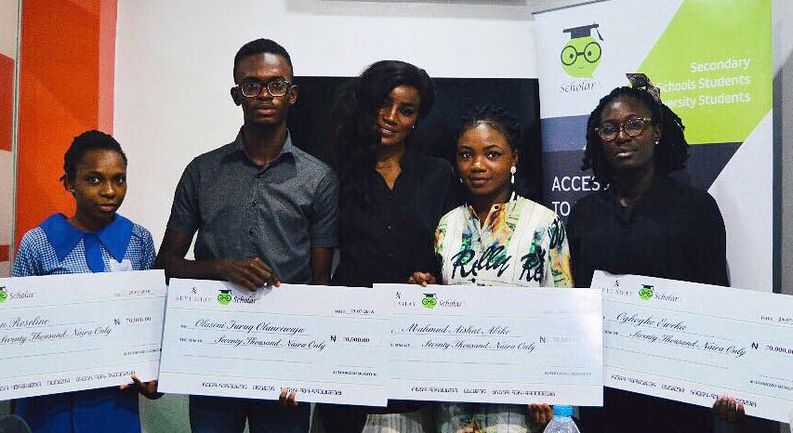 How has technology helped you?
One of the big problems technology is solving for us is identity and trust. People are tired of giving money and not knowing who's benefiting, how it's being used. Technology has enabled us to verify people are who they say and to track how the funds are being used so we can report back to our donors.
Even the people you're trying to help, don't trust you! When we first started, people thought we were a new scam: "nice new format," they said. It's tough to understand how someone who doesn't know you, thousands of miles away is paying for your education. So, we document everything, so people can see the real work we do.
In the past, without WorldRemit, getting the money to the recipients on a regular basis would have been a major hurdle because whilst some of the money is raised in Nigeria, a huge percentage is being raised from the diaspora. Then it's sent, through WorldRemit , to our bank account in Nigeria or straight to the bank teller at the school.
What's next for Scholar X?
We're looking to build established partnerships with schools across the country and set up partnerships to improve access to technology so learning outcomes can be improved. We've already started helping not just individual students, but the schools themselves. We've been working with programmes like N-Power to help us to discover students and schools that need help. We're already seeing real life results in real time.
For further information visit www.scholarx.co or email info@scholarx.com