After emigrating to the U.S. from Latvia at the age of 7, Boris Bulayev saw the value of an excellent education first-hand, attending high quality public schools that eventually enabled him to attend Amherst College. As a former refugee himself, Boris believes in giving other young people access to the same educational opportunities he had that have allowed him to get to where he is today. In 2002, he founded Educate! alongside Eric Glustrom and Angelica Towne to do just that.
Educate! prepares youth in Africa with the skills to succeed in today's economy. Educate!'s experiential model teaches the "hard skills" of business including planning, budgeting, savings and market research. Educate! complements these skills with the "soft skills" demanded most by both employers and students themselves, such as teamwork, public speaking, networking, critical thinking, self-confidence and creativity. By creating a new educational model that reforms what schools teach and how they teach it, Educate! is empowering teachers and youth mentors to equip students with the skills to drive measurable change.
As WorldRemit celebrates why #EducationMatters to communities around the world, we spoke to Boris about how Educate! is impacting over 500,000 students across Uganda, Rwanda, and Kenya.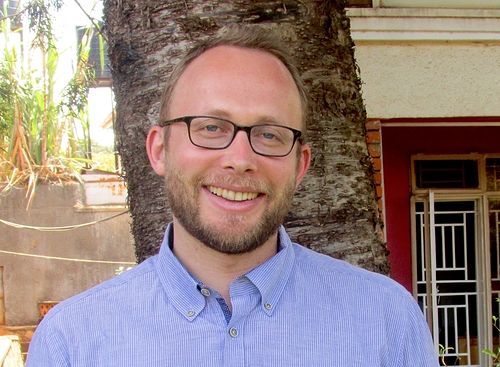 What do you see as the biggest challenges around education that students in Uganda, Rwanda, and Kenya face?
Educate! targets one core problem: the mismatch between education and life after school. Africa's youth population is surging: nearly 50% of all Africans are younger than 18, and that number is rising. These demographics, along with a scarcity of jobs, have led to dramatic rates of youth unemployment. Education systems already face challenges meeting young peoples' needs – current curricula and teaching methods don't consistently prepare students for what's to come following graduation. Despite an eagerness and commitment to learn, even students who finish secondary school often find themselves lacking the skills needed for the few available jobs.
What is your long-term vision to address this challenge?
Our goal is to make this practical, skills-based model of education part of national education systems, and prepare youth across Africa with the skills to succeed in life after school.
Educate! is working to create a massively repeatable and scalable solution for African youth. We have worked towards optimizing our model for scale since our inception, preparing to scale both at the school level and through national education systems. Ultimately, we see national education systems as the most effective way to make a large-scale, sustainable impact on millions of young people, and our model is designed to be integrated into national education systems and delivered by governments.
Tell us about some of the challenges you have faced in setting up Educate!, and how did you overcome them?
The most significant strategic challenge Educate! has faced is attempting to answer the question: How do proven solutions integrate into national education systems? We believe this will be a major question of the next 20 years in international development. To date, Educate! has partnered with the governments of Uganda, Rwanda, and Kenya to integrate our solution into national curricula and to support the rollout of skills-based curriculum reforms. We are constantly learning from these partnerships and developing best practices which help us reach our goal of creating long-term impact by incorporating our model of skills-based education into national education systems.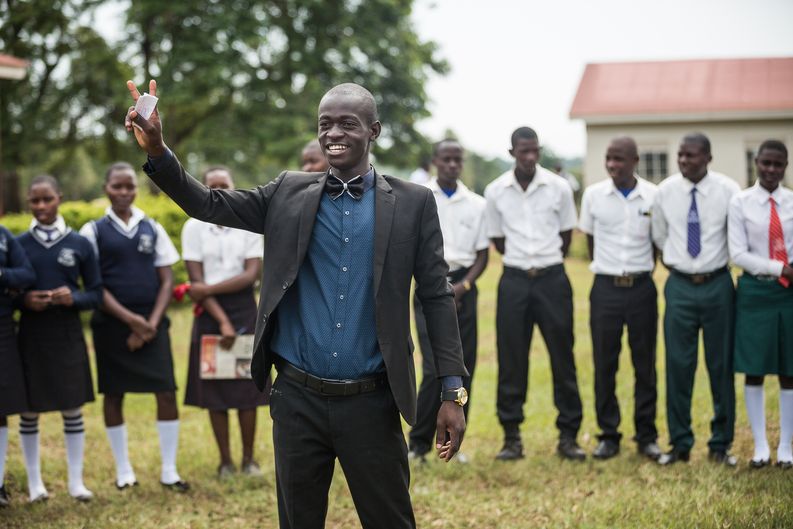 How can the diaspora help?
Educate!'s work is made possible by our amazing partners who believe in the power of quality education and in the potential of youth. For over ten years, we have worked to equip young people with the skills to thrive in life after school, and we see the coming years as a pivotal moment to leverage the potential of Africa's creative, resourceful, and talented youth demographic, and prepare them with the skills to succeed in today's economy. Continuing to build strong partnerships with like-minded individuals, stakeholders, and governments will be essential to Educate!'s mission and hopes for the future – a future where all youth receive the skills to develop their talents and realize their potential.

You can learn more about Educate!'s mission, model, and impact on our website, www.experienceeducate.org. Educate! is also active on social media channels, where you can keep up to date with exciting news and join our conversations around education, youth, and skills development.