Growing up in Madagascar in a household of educators, Miora Randriambeloma understood the importance of education early on. But it wasn't until she met co-founder Adrien Bouillot that she discovered how she'd bridge her background as a consultant with her passion for social impact. In 2015, Miora, Adrien, and a third co-founder, Nii Apa Abbey, founded Chalkboard Education, which aims to democratize learning by providing mobile learning solutions that work on all mobile devices – even without internet connection. Chalkboard partners with institutions and NGOs across the continent like International Cocoa Initiative and Jackson Educational Complex in Ghana to provide customized e-learning solutions.
We were delighted to interview Miora as we highlight innovators and educators as we celebrate why #EducationMatters.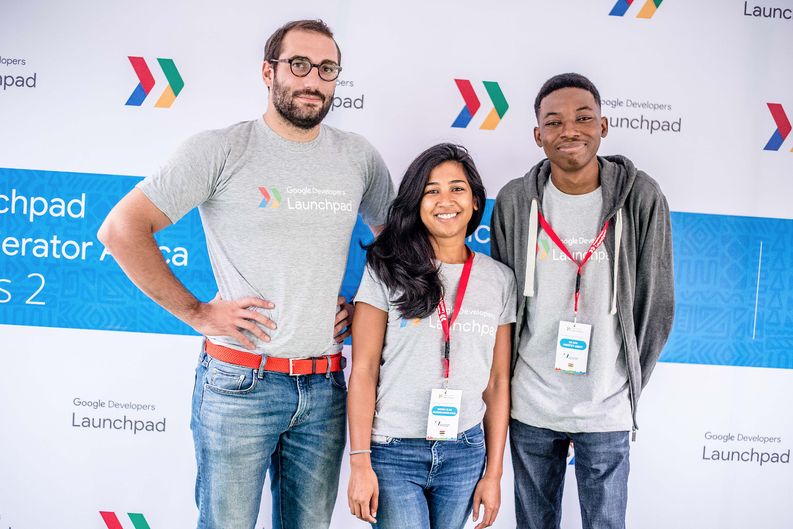 What problem is Chalkboard Education trying to solve?
Chalkboard Education's goal is to broaden access to education and skills development by making high-quality educational content available even without an Internet connection.. To do that, we've built a product that allows universities and learning institutions to easily create mobile and distance learning and training courses, enabling access to course materials, homework, and quizzes online and offline.
What inspired you to set up Chalkboard Education?.
I'm originally from Madagascar where my mom was a professor at a university, so education is something I've always been interested in. When Adrian first raised the initial concept behind Chalkboard, I wasn't sure how exactly we would do it. I hadn't thought about pursuing entrepreneurship or start-ups before that. Like a lot of young Africans my age, I come from a background where being a public servant, lawyer, or doctor is the ideal path. Being an entrepreneur isn't as glamorous. Most people are entrepreneurs by necessity—not by choice. So I didn't look at it as an adventure. What got me into this space was the desire to make a difference through innovation.
When we started in Ghana, we realised that there was a huge opportunity in the market. The people that we've hired all have some interest in education and skills development. Our CTO used to be a teaching assistant at Ashesi University while our Ghana Country Manager used to work for one of the largest youth organisations on the continent. Everyone joined the project because education means something to them. We're really lucky to be surrounded by people who believe so strongly in that. We're now a team of 10 between Accra and Abidjan.
What do you see as the biggest challenges you faced establishing the business?
We're a B2B business so typical clients are universities or NGOs who might want to do work in rural areas. Initially, we were really focused on higher education and universities, but we had to really first understand our customers' needs, constraints and challenges. We started off observing and analyzing the interactions between lecturers and their students while running a pilot project at the University of Ghana, for example, which provided us with enough empirical research to build a relevant, customised e-learning solution. You have to understand the market before you try to sell the product.
What do you see as the biggest opportunity for edtech to make a difference in Africa?
There's a double challenge in the sector. The first is access to content. There's a gap in infrastructure. For example, one out of four university candidates in Nigeria fails to get in every year because schools are just too crowded. That's a major capacity challenge.
There's also a skills shortage which is why unemployment is so high among young people, even graduates. In Ghana, almost 40% of youth are unemployed. In Kenya, it can take years to secure your first job.
The majority of people across Africa are still working in agriculture, so there is a huge opportunity with something as simple as a mobile application like ours to reach these people and ensure we help them access the necessary information they need, and that it is communicated in a way that they will understand and that sticks.
What's next for the company?
We want to build the strongest product possible and be not only pan-African, but also global. Accessing quality education and skills training is a challenge that other regions like Southeast Asia and Latin America are also face. Our ambition is to help educate or train 150,000 youth on the African continent by 2020.
For more information visit www.chalkboard.education